Moisture causes wood decay damage and attracts pests, especially termites.
In fact, it is the leading cause of termite infestation.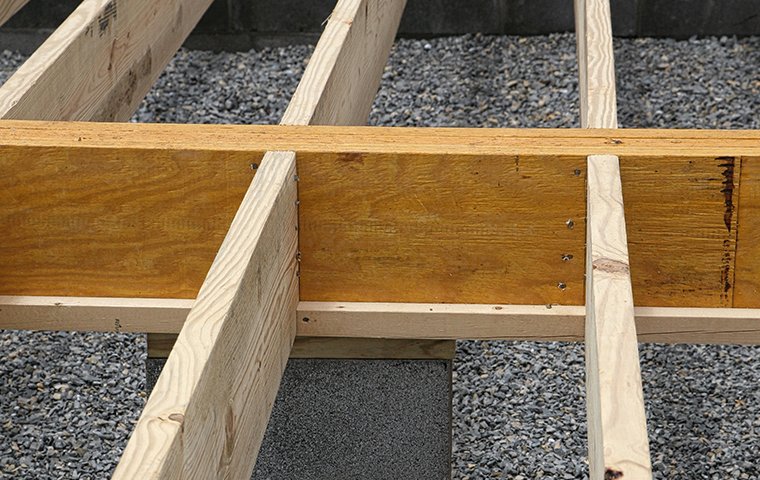 Good Moisture Range is 10% - 15%:
In new houses the moisture content is good. Over time, humidity slowly absorbs into the wood making it vulnerable to fungus.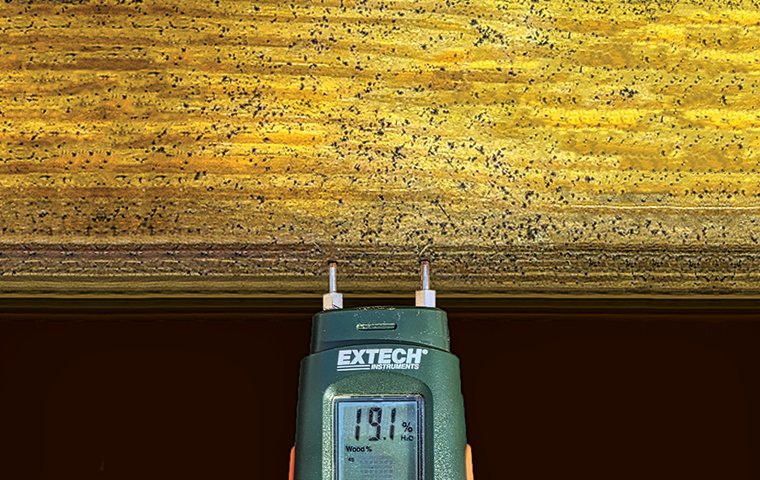 Bad Moisture Range is over 19%:
Once moisture reaches a saturation over 19%, fungus begins to grow, which rapidly increases the absorption rate of moisture.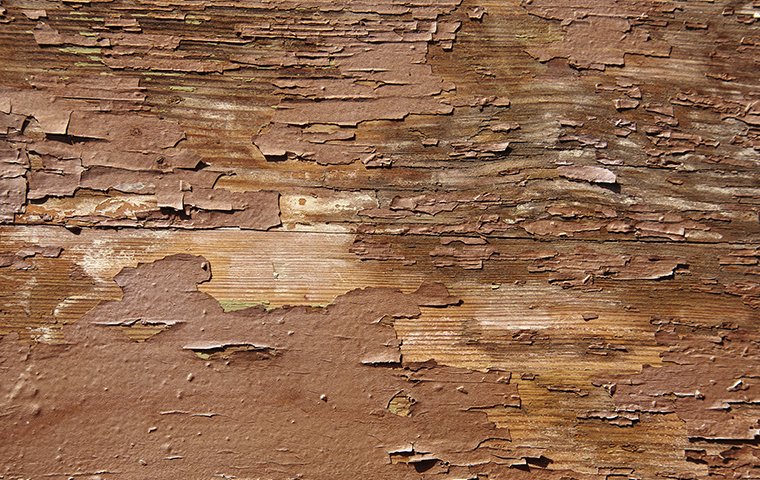 Moisture Decay Occurs at 25%:
Excessive moisture is not only conducive to termite infestation, but it also can damage the structure of the house.
Water and Humidity
Identifying the Source of Excessive Moisture:
When excessive water or humidity is present in your crawl space, the first step to effective moisture control is determining the source(s). This can be challenging if that source is water that penetrates the foundation only with heavy rainfall. Excessive humidity can be detected with a moisture meter inserted into the structural wooden members. PESTOUT inspectors are certified to perform the required moisture/termite inspections for real estate closings.
What this means to you:
Our approach to moisture control is always practical. This means we will only recommend the most cost-effective measures for effectively controlling moisture in your home.
Three Levels of Control
Entry Level Moisture Control:
We will ensure that a quality ground barrier is effectively covering the soil under your home. This helps prevent humidity from entering the crawl-space. Often, a preventative wood decay fungus treatment will be applied to the joists and beams under the house. When appropriate, a crawl-space clean-out will be recommended.
Intermediate Moisture Control:
The next step would be to seal your crawl-space. This is sometimes referred to as a "hybrid encapsulation." There are various methods of permanently sealing the foundation vents. But it is also important ensure that a quality ground barrier is effectively covering the soil under your home. Then, a crawl-space specific dehumidifier is installed. A crawl-space clean-out is usually required.
Extreme Moisture Control:
This third level of remediation is for those situations where water is entering the crawl-space from the exterior, or by unusually high ground water elevation. The standard approach to controlling this type of moisture utilizes underground drainage, soil regrading, sump pumps, and a complete encapsulation of the crawlspace. A crawlspace encapsulation is much more comprehensive than a sealed crawlspace, and that is reflected in the price.
Important!
In recent years a niche industry has developed which focuses on moisture control, where companies combine structural correction, repairs, and even insulation to their list of services. Many of these companies do a great job controlling moisture, but they are not termite control experts. Because the two are related, PESTOUT uses an integrative approach to termite and moisture remediation, taking specific precautions in the installation process, which adds effective termite control to the entire foundation. With decades of field experience in both moisture and termite control, PESTOUT is uniquely positioned to effectively handle and warranty both termite and moisture control.
Call PESTOUT today for your courtesy comprehensive inspection or to schedule a service
Complete the form below to schedule your no obligation inspection.