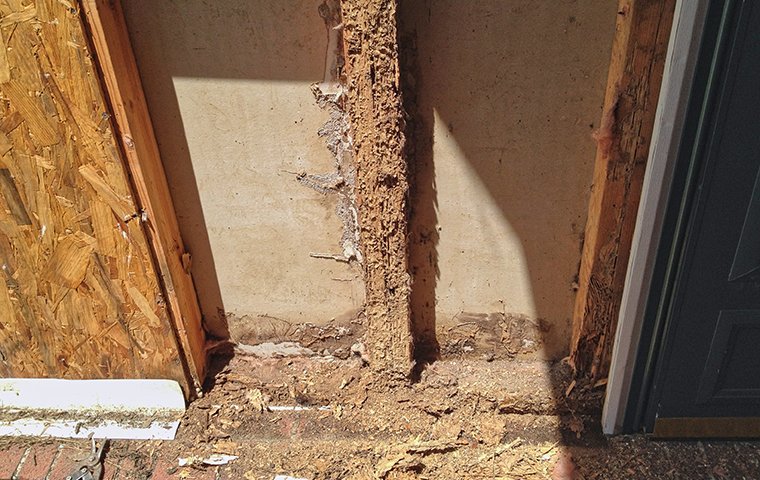 Termite Damage is in the Billions:
Termites do more damage than all natural disasters combined. This includes fires, floods and hurricanes.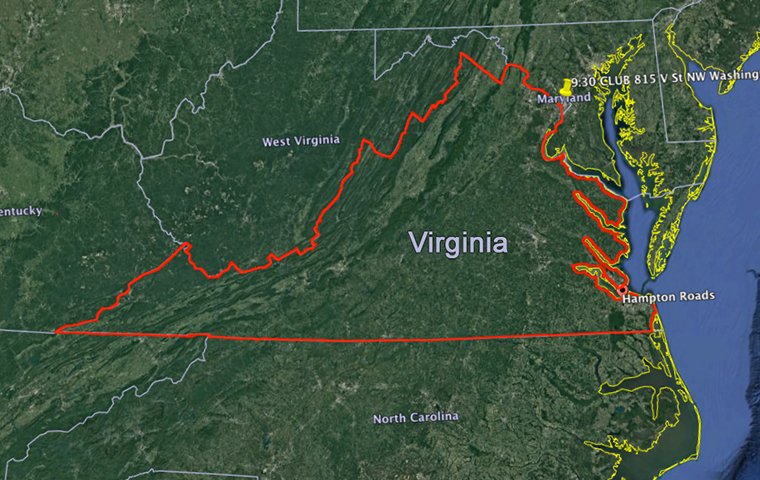 High Probability in Virginia:
Virginia is in the top ten states for termite damage in the United States. If you live in Hampton Roads, VA, your property is at risk.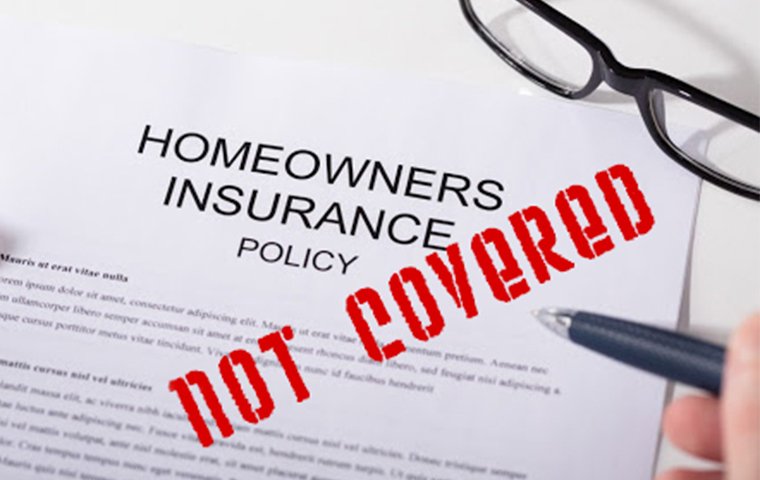 Not Covered by Insurance:
There is no home owners insurance in America that offers termite coverage. An effective termite treatment is the only insurance against termite invasion.

PESTOUT offers the Sentricon® Standalone Termite Solution. Watch the video below to learn about the treatment.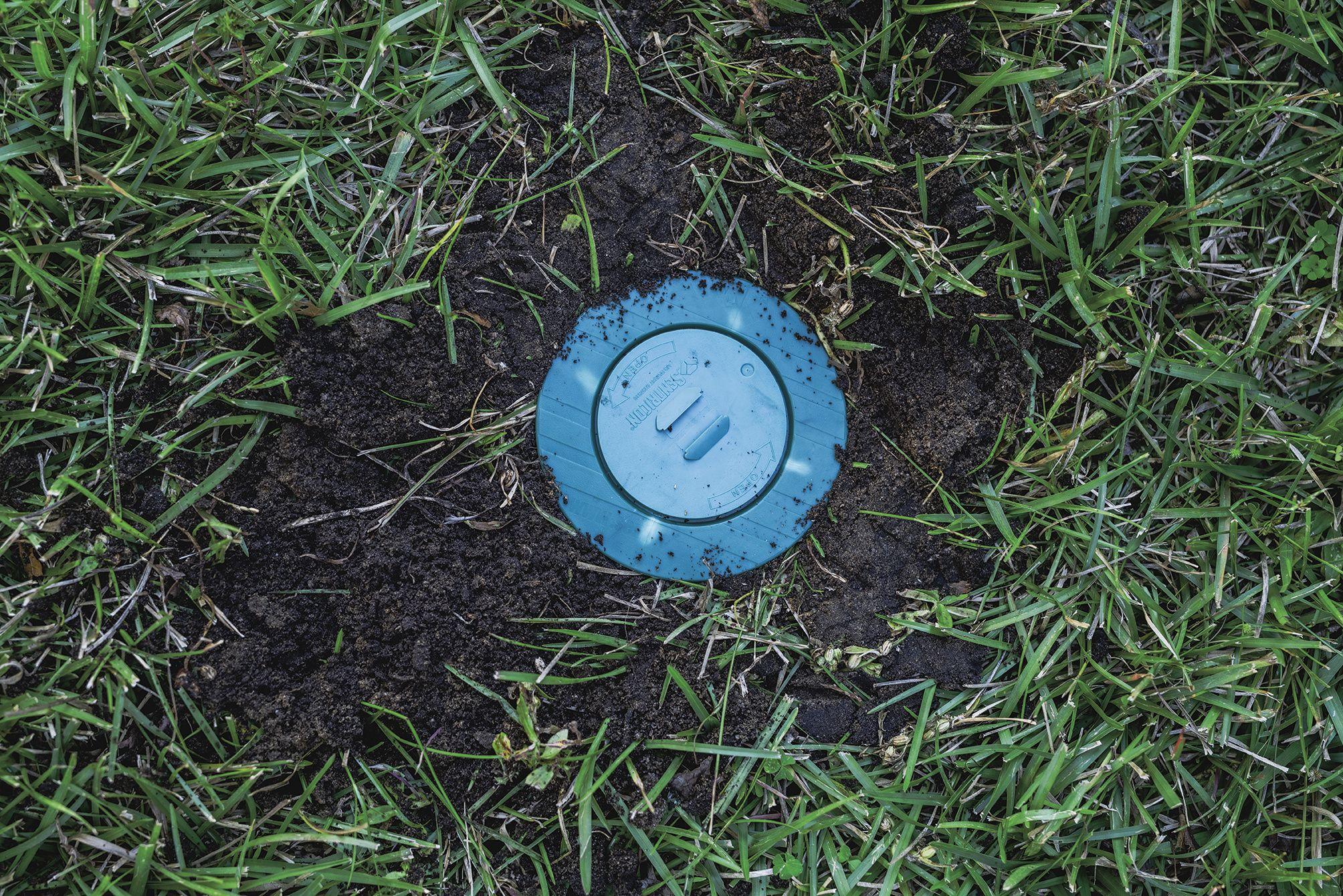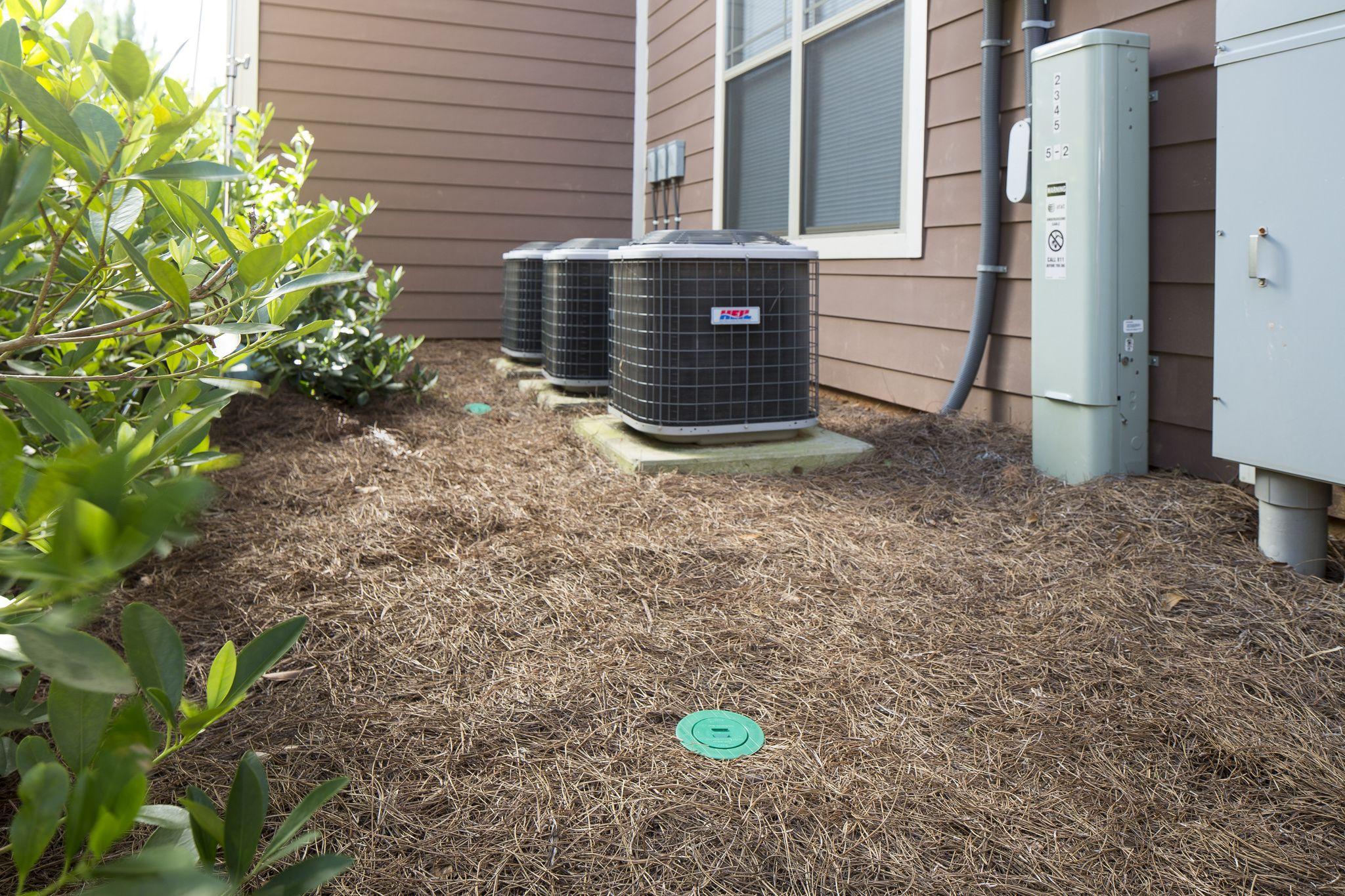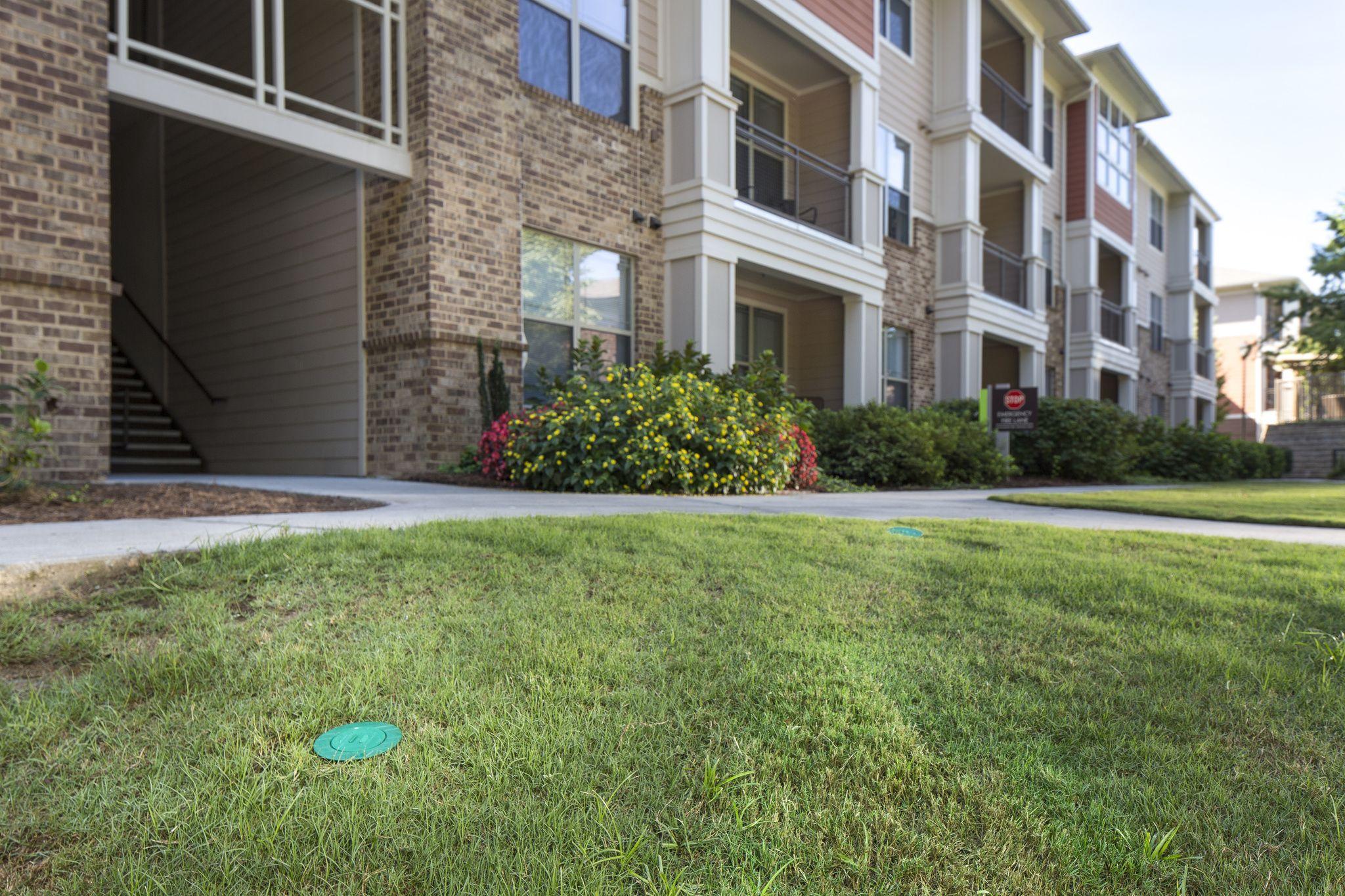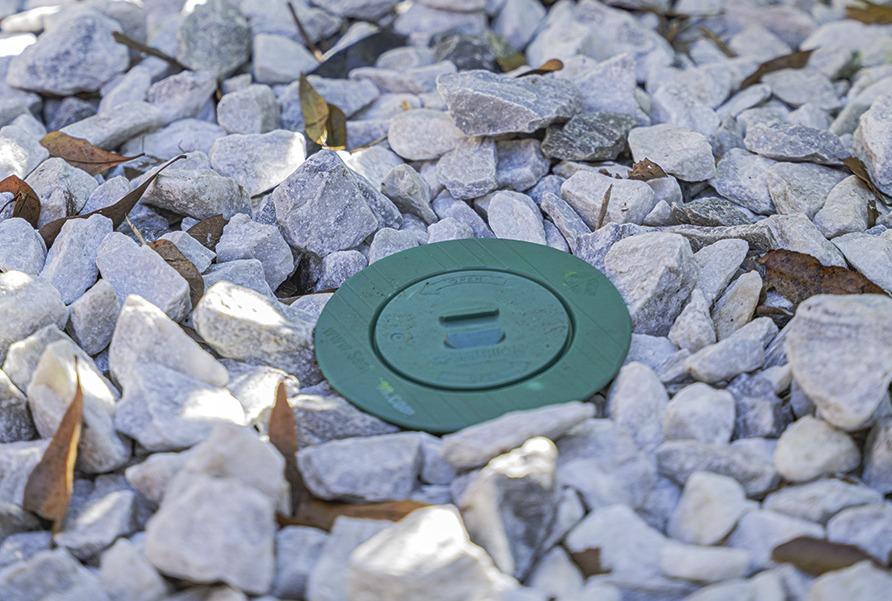 The Sentricon® System
As a Certified Sentricon Specialist®, PESTOUT offers the Sentricon System with Always Active™ Technology. This is a proven method to keep your home safe from termite problems. It's made to get rid of all termites in a colony, even the queen, making it a top choice for stopping termite issues before they start. If you're dealing with termites now, or want to stop them from coming in the future, this system is your solution. It's backed by over 90 scientific and independent studies, showing its unmatched power to get rid of termite colonies for good.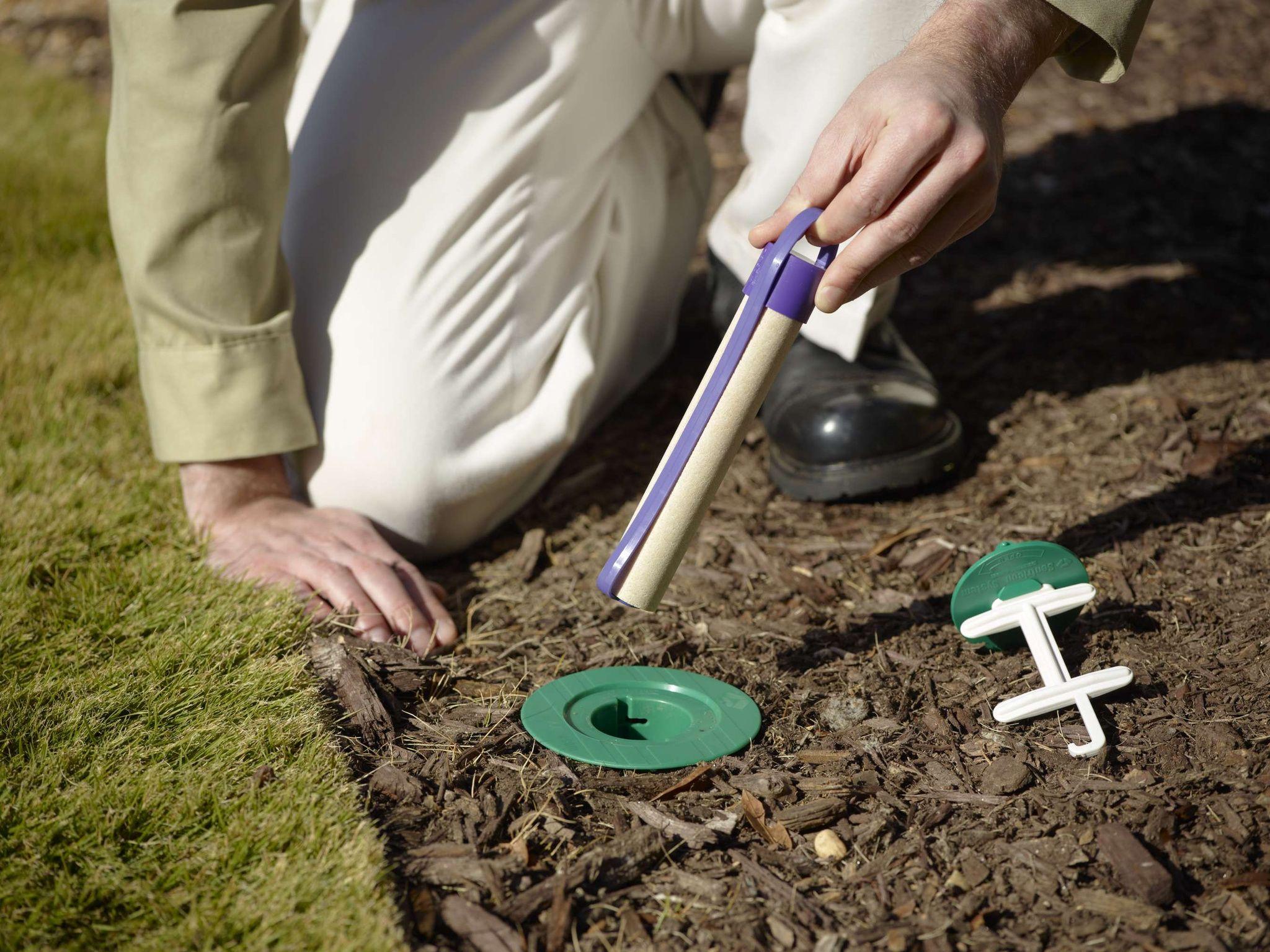 How Does It Work?
To protect your home against termites, Sentricon bait stations are installed around the perimeter of your property, or above ground in areas where termites have been observed. The bait inside these stations contains a potent active ingredient, which interferes with termite's molting process. As the termites consume the bait, they will carry it back to the colony, gradually eliminating the entire colony from within. With Sentricon's effective termite control system, your property can remain protected from termite infestations for years to come.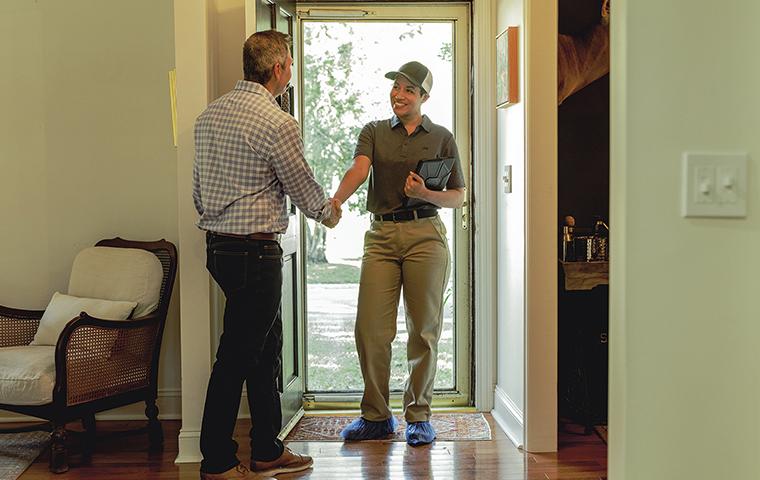 A Certified PESTOUT specialist will meet with you to design your personalized treatment plan.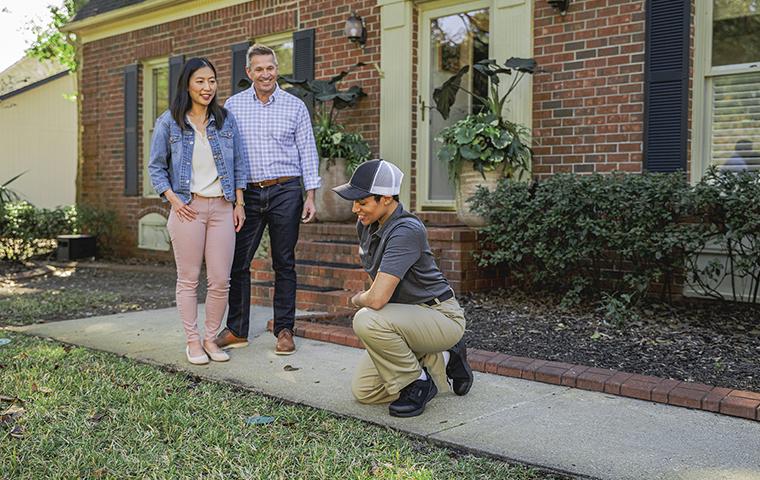 A specialist will inspect your property to determine ideal locations for the Sentricon stations, providing optimal protection.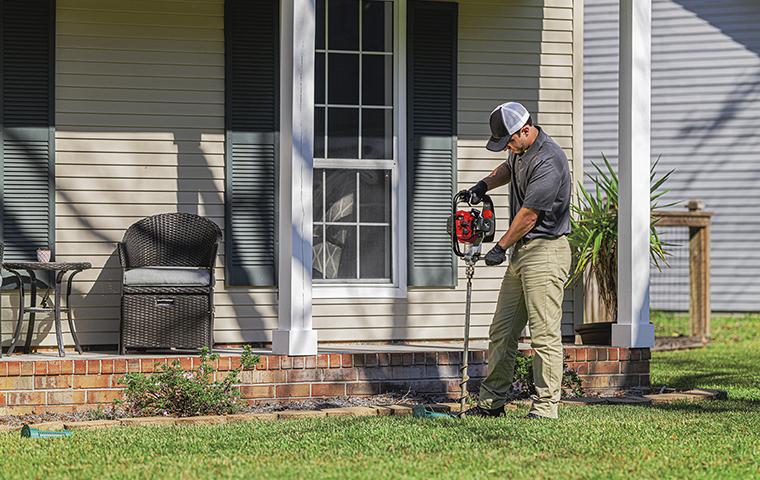 We will install Sentricon bait around your home to create a protective barrier against termites.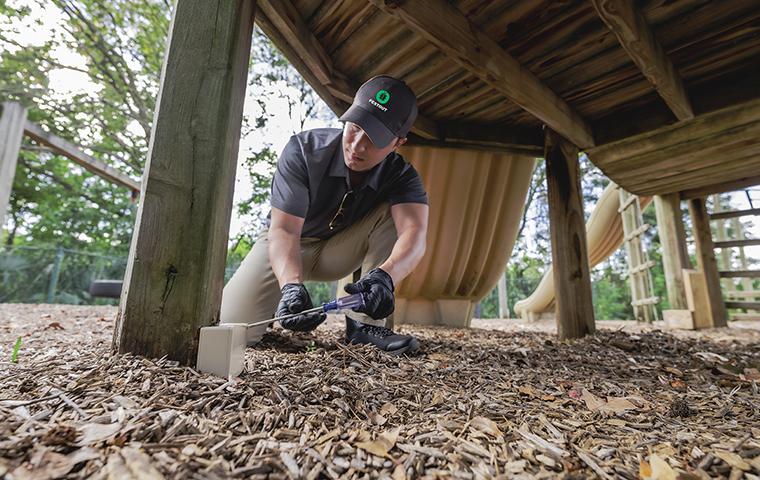 When active termites are discovered on your property, your technician will place a specialized above ground station(s) exactly where the termites are present. Bringing the power of Sentricon, even above ground.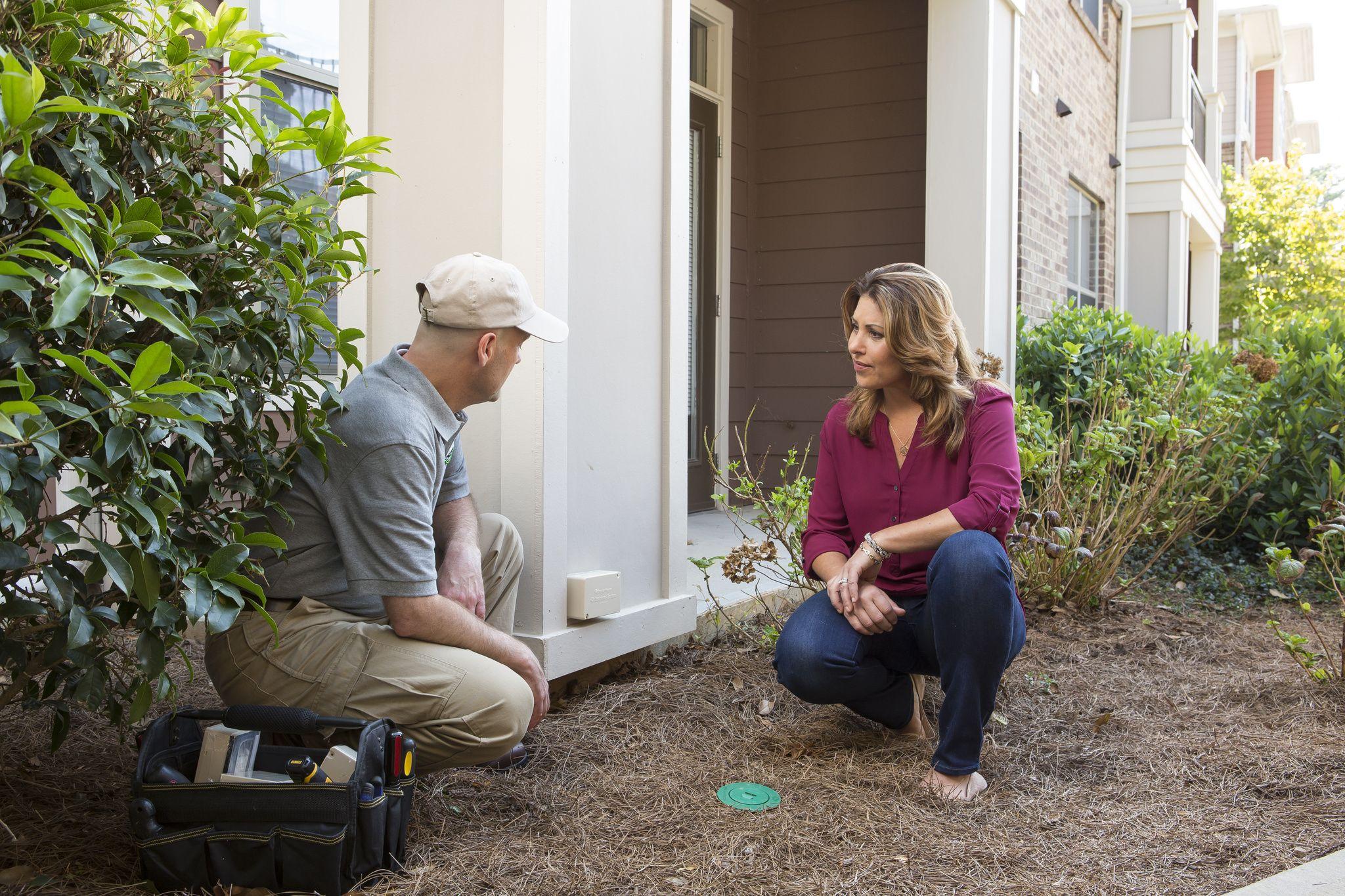 Upon completion, you can rest assured that your home is protected.
Key Benefits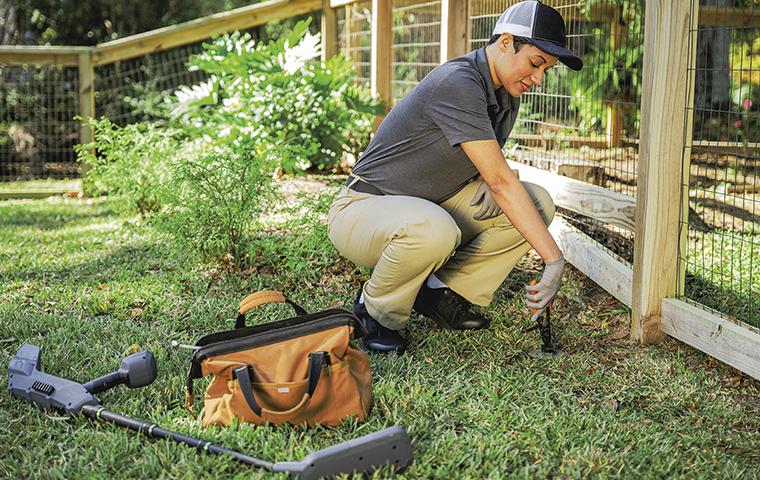 Highly effective: The Sentricon system is proven to be highly effective in eliminating termites. It uses a unique baiting system that targets the entire termite colony, including the queen.
Long-lasting protection: Once installed, the Sentricon system provides continuous protection against termites for years, making it a cost-effective solution for termite control.
Non-invasive: The Sentricon system's installation outside of the house avoids trenching or drilling around the foundation, making it a non-invasive and convenient solution for homeowners.
Maintenance & Inspection: PESTOUT is committed to providing comprehensive yearly home inspections while ensuring that the Sentricon stations are regularly checked, maintained and kept effective.
Environmentally friendly: The Sentricon system is the only termite control product to receive the prestigious EPA's Presidential Green Chemistry Challenge Award.
With a reputation for excellence, PESTOUT proudly recommends the Sentricon Always Active System delivering highly effective, eco-friendly termite prevention and the peace of mind you deserve.
®™Trademarks of Corteva Agriscience and its affiliated companies. www.Sentricon.com
Call PESTOUT today for your courtesy comprehensive inspection or to schedule a service
Complete the form below to schedule your no obligation inspection.