Protecting Your Business From Pest Threats Has Never Been Easier
You protect your business from intruders by installing a security system. You protect it from certain types of losses by buying insurance, but do you protect it from the problems caused by pests? Virginia's most common pests can damage your structure and inventory, harm your customers and employees, and destroy your reputation. PESTOUT offers pest control services for businesses with an active infestation and those that want to take preventative action.
Our Commercial Pest Control Process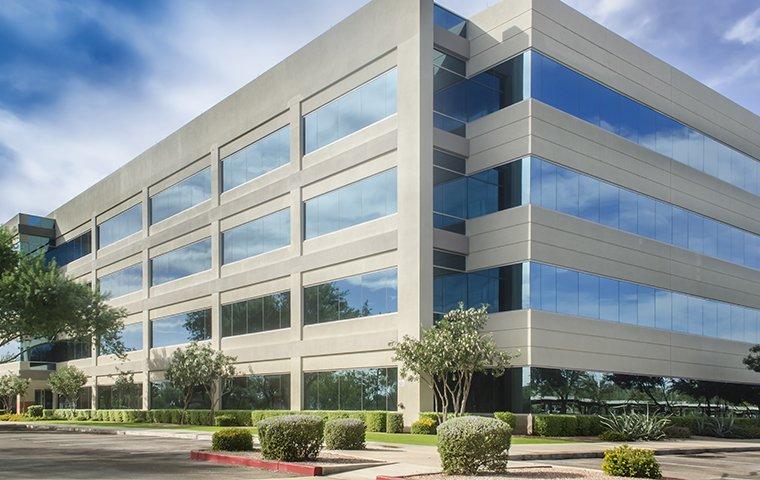 Inspection
We'll begin your pest control with a thorough inspection of both the interior and exterior of your property. Inside, we'll inspect all the rooms, focusing on areas that are typical hotspots, such as kitchens, storerooms, and areas where there is plumbing. We'll also examine the interior side of all exterior walls and doors, looking for cracks. If you have attic space, we'll check that as well.
Outside, we'll look for entry points into the building, paying careful attention to the eaves. We'll inspect around trash receptacles and landscaping. We also check to see how water flows towards or away from the building, any moisture control issues, and if any power lines have overhanging branches that pests could use as a bridge to your structure.
Treatment
During your initial service visit, we'll treat the interior and exterior of your building. Inside, we'll treat all accessible rooms. We'll add monitoring stations if requested, and trap stations around high-pressure areas.
Outside, we'll block all entry points, install exterior rodent control stations, and treat the exterior foundation and entry points. We'll then do a granular treatment.
Follow-Up
Your commercial pest control plan comes with monthly service visits to keep your treatments up-to-date and effective year-round. With commercial pest control from PESTOUT, you won't have to worry about pests now or in the future.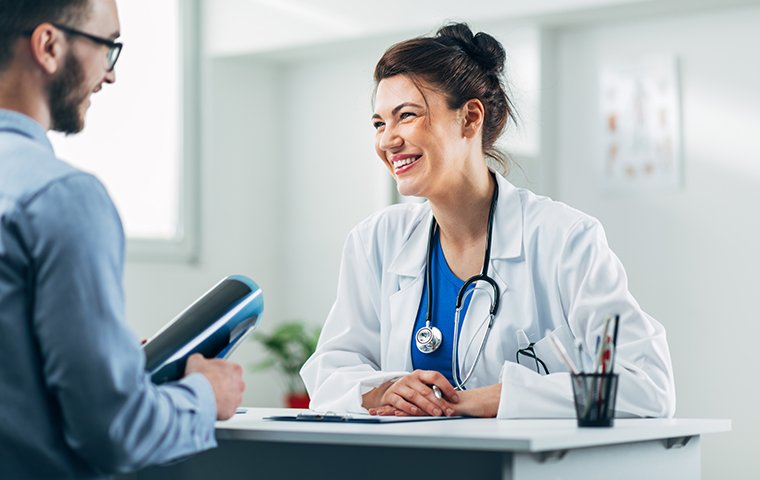 Healthcare
The patients in your practice deserve the very best care you can give them. A facility full of pests is out of the question. Protect your patients with help from PESTOUT.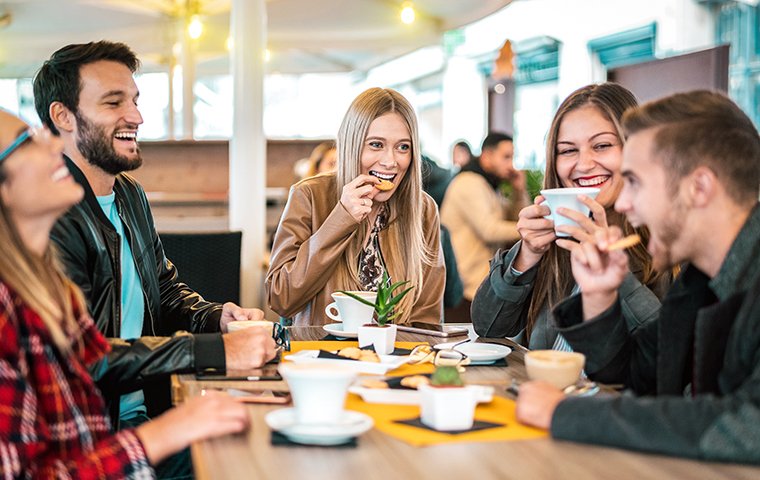 Restaurant
Your customers expect a clean environment with delicious food, and if they spot pests in your restaurant, they won't come back. Keep your patrons by partnering with PESTOUT.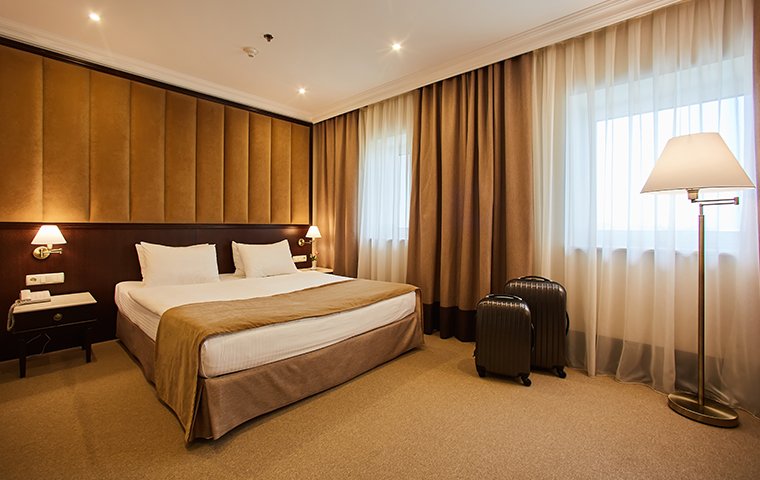 Hospitality
A clean, comfortable stay will bring your guests back time and again. Don't let pests get in the way of repeat business. PESTOUT can help with our commercial pest control services.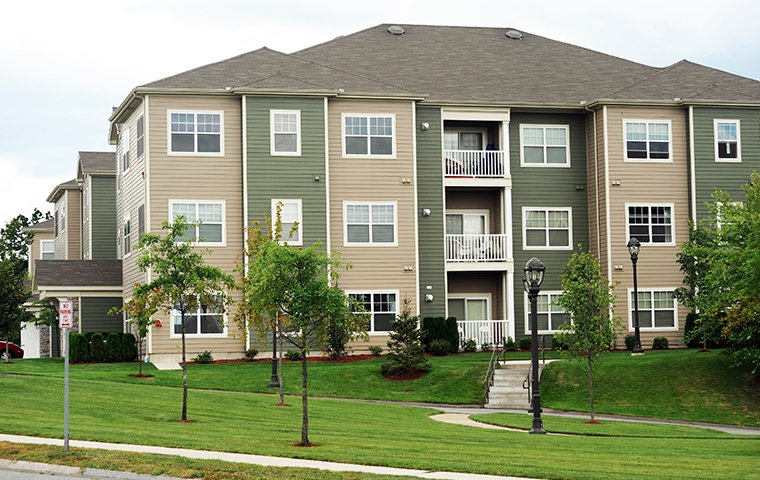 Property Management
Whether you take care of office buildings or apartment complexes, keeping your premises pest-free leads to happy tenants. PESTOUT can help!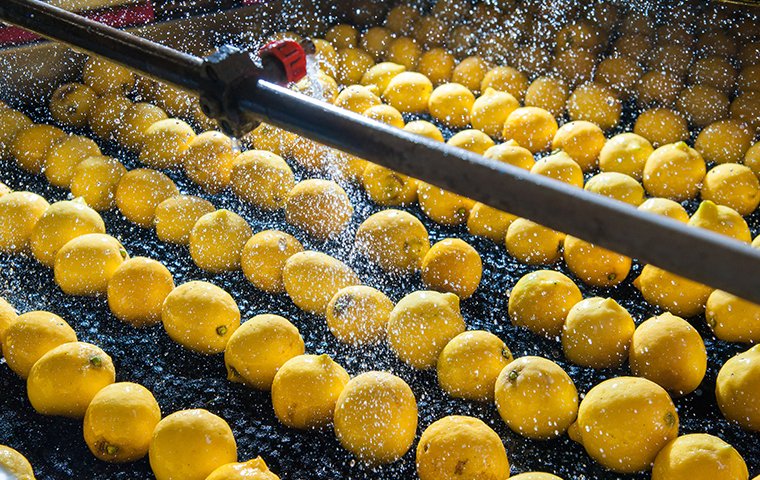 Food Processing Facilities
Your manufacturing facility is a prime target for pests. When they get in, they'll damage your goods and break your equipment. Protect them with PESTOUT.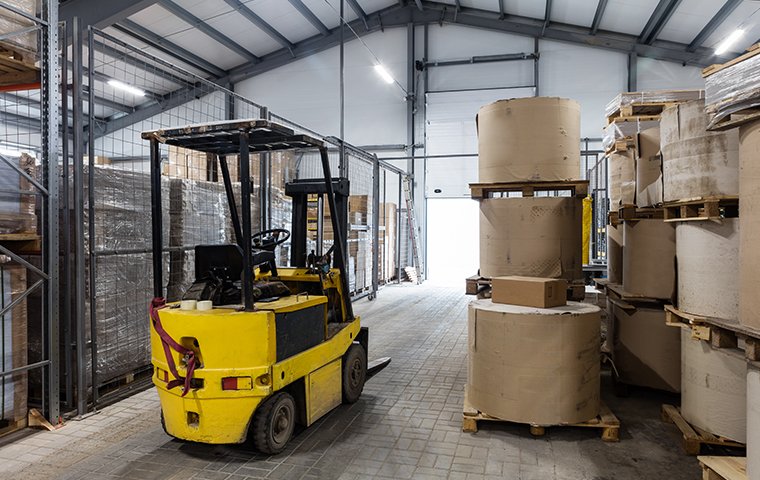 Warehouses
Pests can hide in warehouses without being noticed, but in the meantime, they'll damage your inventory and structure. Keep them out with help from PESTOUT.
Reasons To Choose PESTOUT
You don't make business decisions lightly because making the wrong choice can be a costly mistake. Rest assured, choosing PESTOUT for your Hampton Roads, VA commercial pest control needs is the right decision.
We are the highest rated pest control company in our area, according to Google.

We have an A+ rating from the Better Business Bureau.

We have three decades of experience in the pest control industry.

We tailor our services to your business's pest control needs.

We streamline all of our processes, making everything digital, which saves you time and hassle.

We only use the highest quality, professional-grade products.

We stay up to date on all technological advances in our field.

We provide friendly customer service.

We provide safe, effective, and efficient pest control.
Your Business Matters To Us
At PESTOUT, we understand the daily decisions and stresses that come with running a business. By providing you with the best pest control available, we do what we do best in order to allow you to get back to doing what you do best. We care about your business and will eliminate active pest infestations while working to provide effective long term control.
Call PESTOUT today for your courtesy comprehensive inspection or to schedule a service
Complete the form below to schedule your no obligation inspection.